Article
Sarasota Magazine December 2015
An insider's guide to dining, beaches, shopping, arts, recreation and more.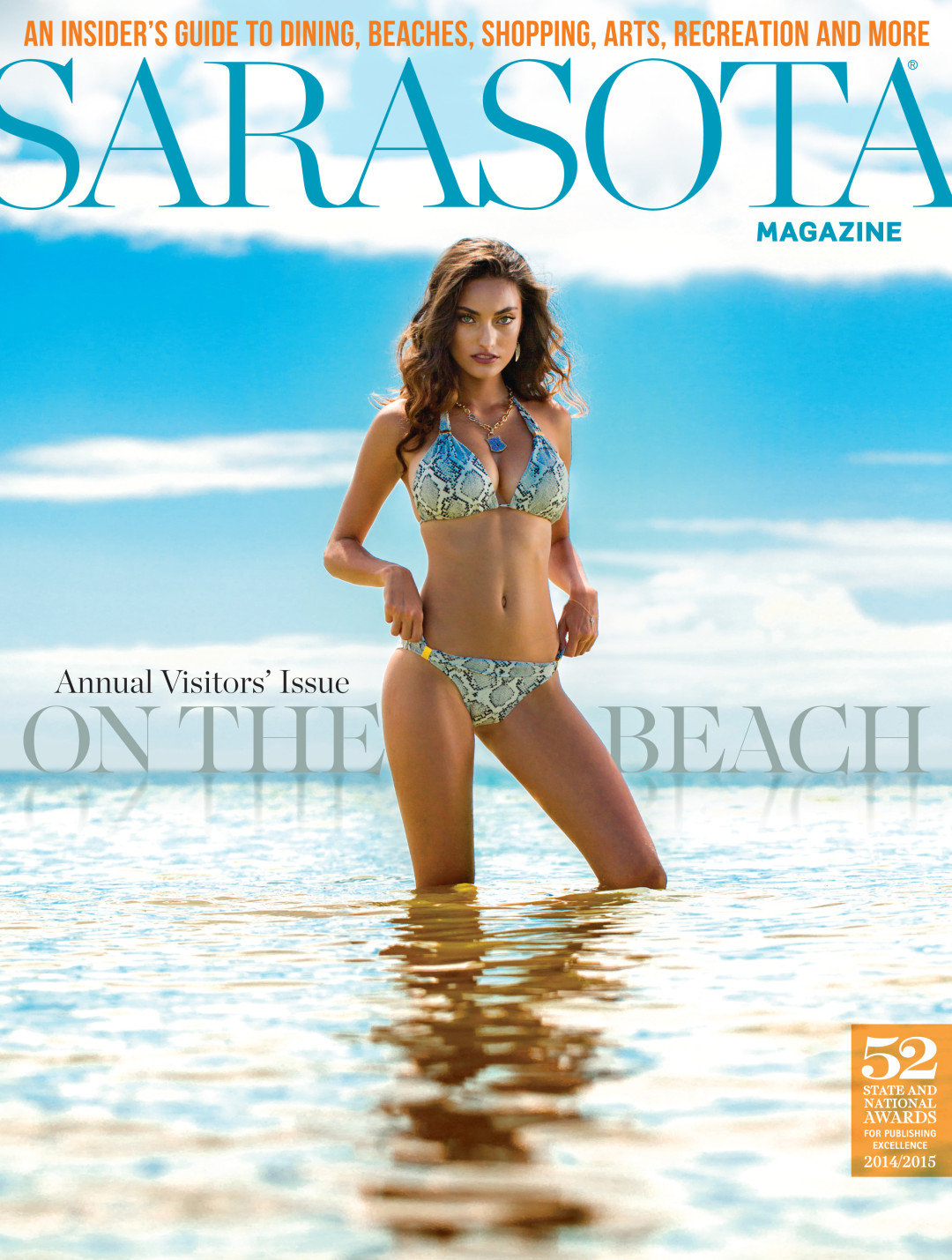 FEATURES
How Sarasota stacks up in everything from health to wealth.
An insider's guide to what to see, do, eat and enjoy on the greatest shore on earth.
What tempts your taste buds today? Restaurant reviewer Marsha Fottler singles out some of the best local eateries for fresh, local seafood, hip new dishes and more.
Swimsuits that make a splash. Photography by Mark Farmwald.
Every day, intriguing new people move to town. We ask a few what lured them here.
Real Estate Junkie Bob Plunket has the lowdown on houses for every type of baby boomer.
DEPARTMENTS
From the Editor
Pam Daniel links bliss to the beach.
Top Tickets
The best shows to see this month.
Mr. Chatterbox
At last! A Sarasota vacation guide for senior citizens. Get out your reading glasses.
Shopping
Carol Tisch finds sea-inspired treasures at local shops.
One Day
With legendary tennis coach Nick Bollettieri. Photography by Robert Castro.
Health
The benefits of bitters, plank exercise tips and more. By Hannah Wallace
Luxury Home
Three different beach houses make the most of living by the water. Plus: Former Coastal Living editor Antonia van der Meer talks about seaside style. By Ilene Denton
Only in Sarasota