Article
Sarasota Magazine Guide to Giving 2015
Sarasota Magazine Guide to Giving 2015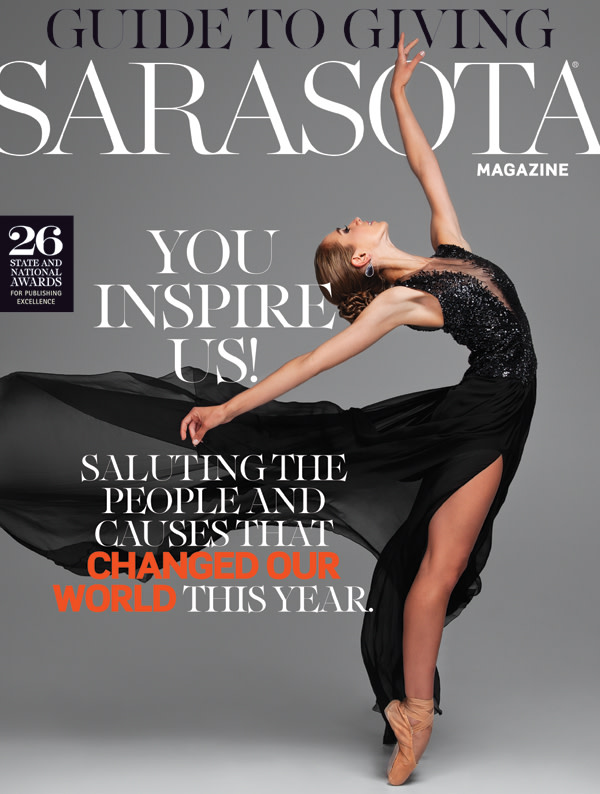 We know philanthropists give. But you might be surprised by what they get in return.  By Pam Daniel
Heat Index
Hot stories from the giving scene.
Inside the busy walls of SunCoast Blood Bank.
A stray pit bull gets help—and hope—at the Animal Rescue Coalition's new clinic. Photography by Robert Castro
Be generous, says Mr. C—but be careful, too.
After the earthquake in Nepal, Lakewood Ranch's Shelter Box was there to help. By Anu Varma
Sarasota Ballet dancers strike all the right poses in great new gala wear. Photography by Matthew Holler
Meet the compassionate givers, young and old, who helped to change our world this year.
A world of beauty inside Selby Gardens' tropical conservatory. Photography by Ali Hackathorn
When much is at stake, Legal Aid of Manasota fights for those in need. By Tony D'Souza
The Giving Register
Our comprehensive listing of local nonprofits, compiled with the aid of the Giving Partner.
Illustrator John Pirman spots a rescued sea turtle at Mote Marine Laboratory & Aquarium.