Article
Hot Dish: enRich Bistro's Filet Tip Pasta
Plus, a new produce delivery service and fast-fired pizza.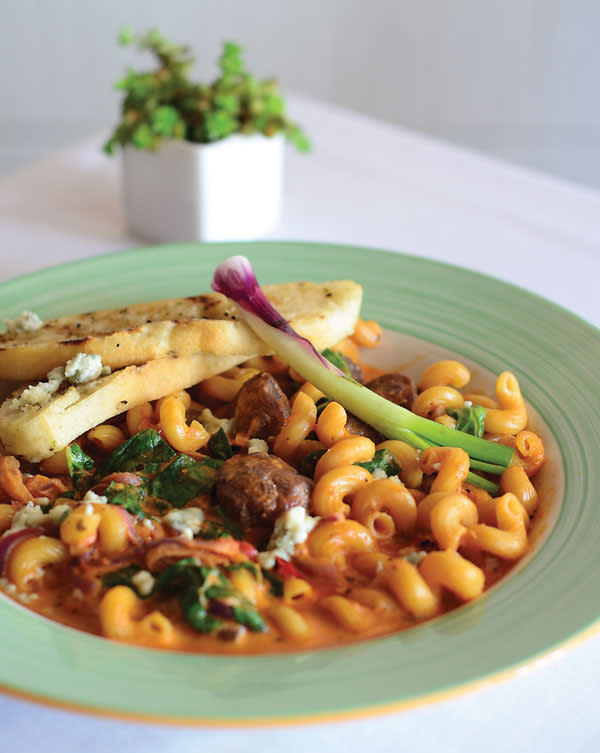 Hot Dish: enRich Bistro's Filet Tip Pasta
If someone told me that steak tips and pasta make a delicious dish, I might be skeptical. But at enRich Bistro, this entrée is luscious and sophisticated, featuring al dente cava-tappi pasta, fresh sautéed spinach and a bit of red onion in a Gorgonzola, cabernet and roasted red pepper cream sauce. It's a meal you wish you could eat with your pajamas on. This is an occasional special, so call ahead; I'm hoping it will make the daily menu. 5629 Manatee Ave. W., Bradenton, (941) 792-0990
Fresh & Local: White Picket Produce
Sisters Sharon and Michelle Vross always wanted to work together, so they took their passion for organic produce and recently opened White Picket Produce as a garden delivery service. It's open year-round (no more spending fortunes on shipping Jersey tomatoes our way) and features organic, sustainable and locally grown products that will soon include honey. Custom boxes come in two different sizes; delivery weekly, biweekly or monthly. 888-4VEG, whitepicketproduce.com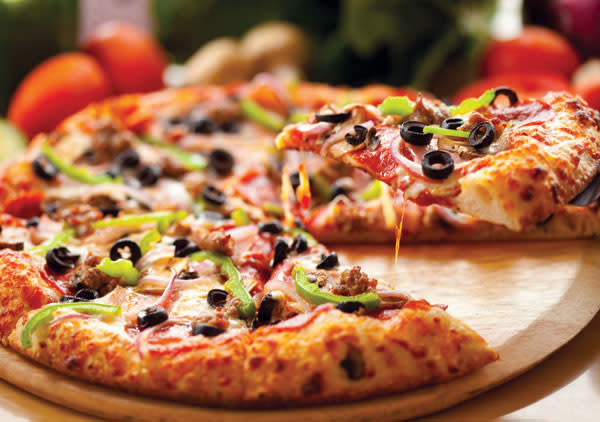 Trending: Instant Pizza
The seven-minute—from the time you order until completion—pizza is a new international phenom; locally, Rise Pies at University Town Center promises fresh pizza in 160 seconds, and Blaze Pizza across from UTC is also fast-fired.
For more Sarasota restaurant and dining news, click here. >>
Want more food news, plus editor's picks in every neighborhood, advanced search options, and all of our best-of lists? Download our new Gastronaut app in iTunes or Google Play!