Article
7 Sarasota-Inspired Shopping Finds
Carol Tisch rounds up 7 Sarasota shopping finds inspired by the pinks and watery blues that surround us here.
Pinks and watery blues surround us here, from rosy sunsets to endless expanses of Gulf and bays. Now these hues, in iterations from pale to vivid, are popping up in fashion and interior design, putting everything from swimwear to shell-adorned accessories and waterproof watches into a vacation state of mind.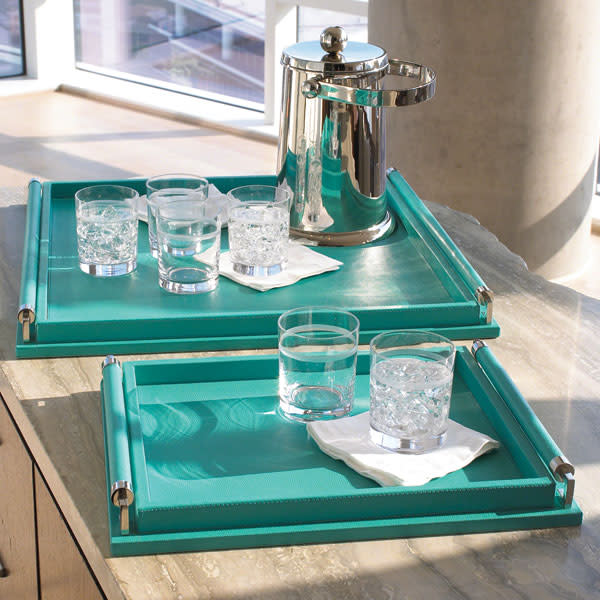 A mix of vibrant Florida mid-century color and cool contemporary style, these wrapped handle trays in turquoise leather with touches of metal make entertaining a breeze. Available in four colors in large ($375) and small ($225). The Sarasota Collection Home Store, 622 Central Ave., Sarasota, (941) 955-8313.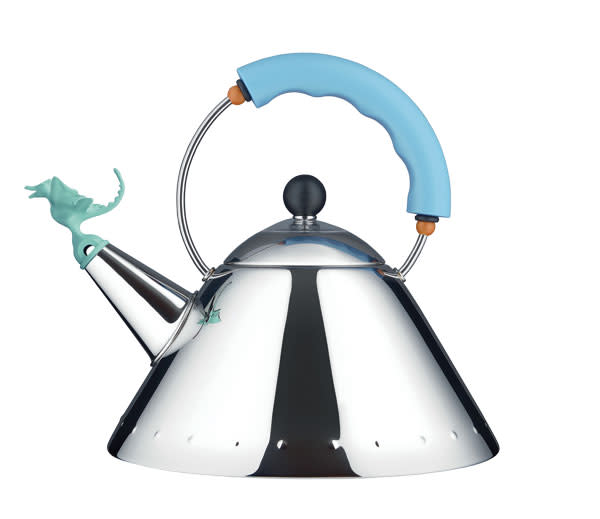 The 30th anniversary edition ($200) of Alessi's iconic whistling tea kettle has been updated by designer Michael Graves with a supernatural dragon called Tea Rex, inspired by the Chinese culture's reverence for the reptile's strength and fortune. Ioptics, 446 Historic Burns Court, Sarasota, (941) 955-5133.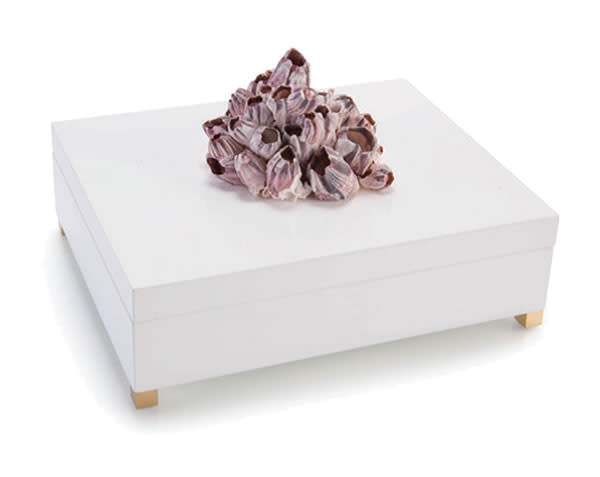 Shell gifts assume a new sophistication in trendy John-Richard accessories incorporating organic elements from stones to crystals and shells in pieces like their new white lacquered box topped with amethyst-streaked barnacles ($357).  Sarasota Chic Interiors, 7484 S. Tamiami Trail, Sarasota, (941) 924-8666.
Whimsical easy-care indoor-outdoor rugs by Company C are hooked for a pretty coastal cottage look in stain- and moisture-resistant fiber for use in kitchens, mudrooms and on covered patios. The Fancy Flamingo rug, $395, is five feet by eight feet. Order at Rugs As Art, 6650 S. Tamiami Trail, Sarasota (941) 921-1900.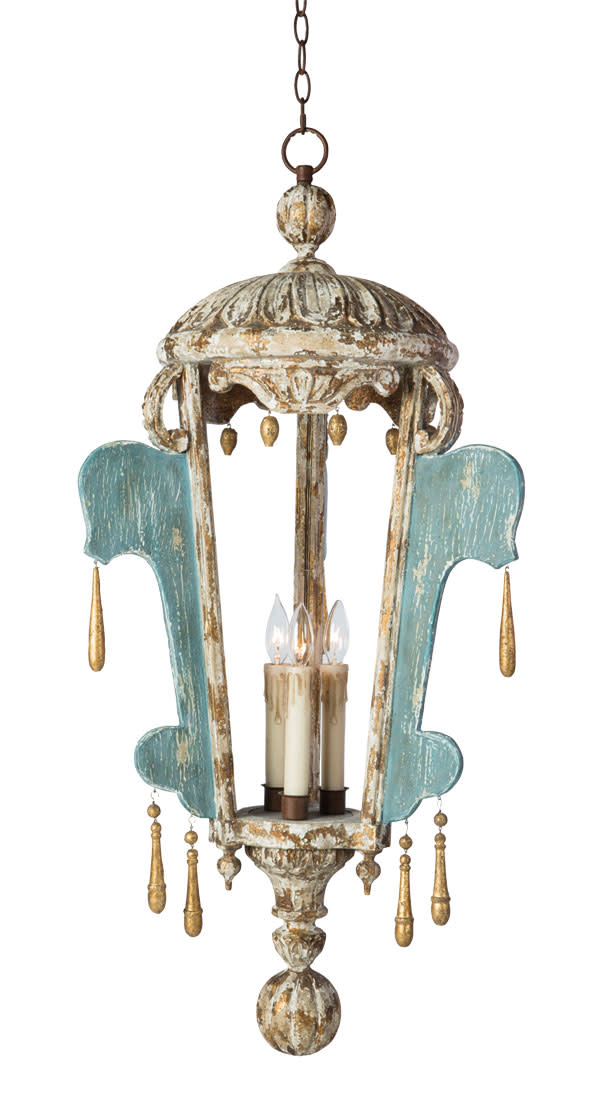 A crusty off-white finish imbues the Konrad blue lantern from Aidan Gray ($1,650) with a shabby-chic glow. Sized for use anywhere from a master bath or hallway to a breakfast nook, this piece is brimming with coastal charm. Order through designers or aidangray.com.
Just right for a winter's chill on the beach, Lilly Pulitzer's Ellis cardigan wrap in hot pink ($178, at top) adds an extra layer of luxury without a lot of weight or bulk. Made from pure cashmere, this pretty poncho comes with a fixed closure. Lilly Pulitzer, 443A John Ringling Blvd., (941) 388-3091, and Mall at UTC, (941) 702-9660.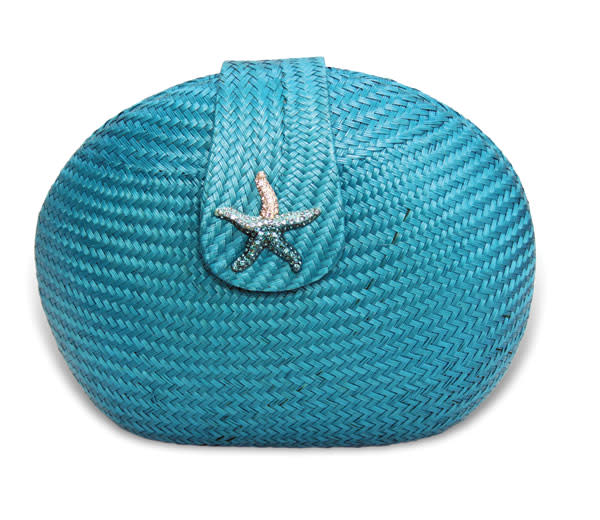 A beach-chic look that travels with style, the Buntal half-moon clutch ($187) by Marjorie Bloom Collection comes in eight colors with silver or gold chain, and is customizable with your choice of jewel, metal or shell adornment. Envie Home Decor, 1411 First St., Sarasota (941) 366-7027.