Article
Sarasota Magazine November 2015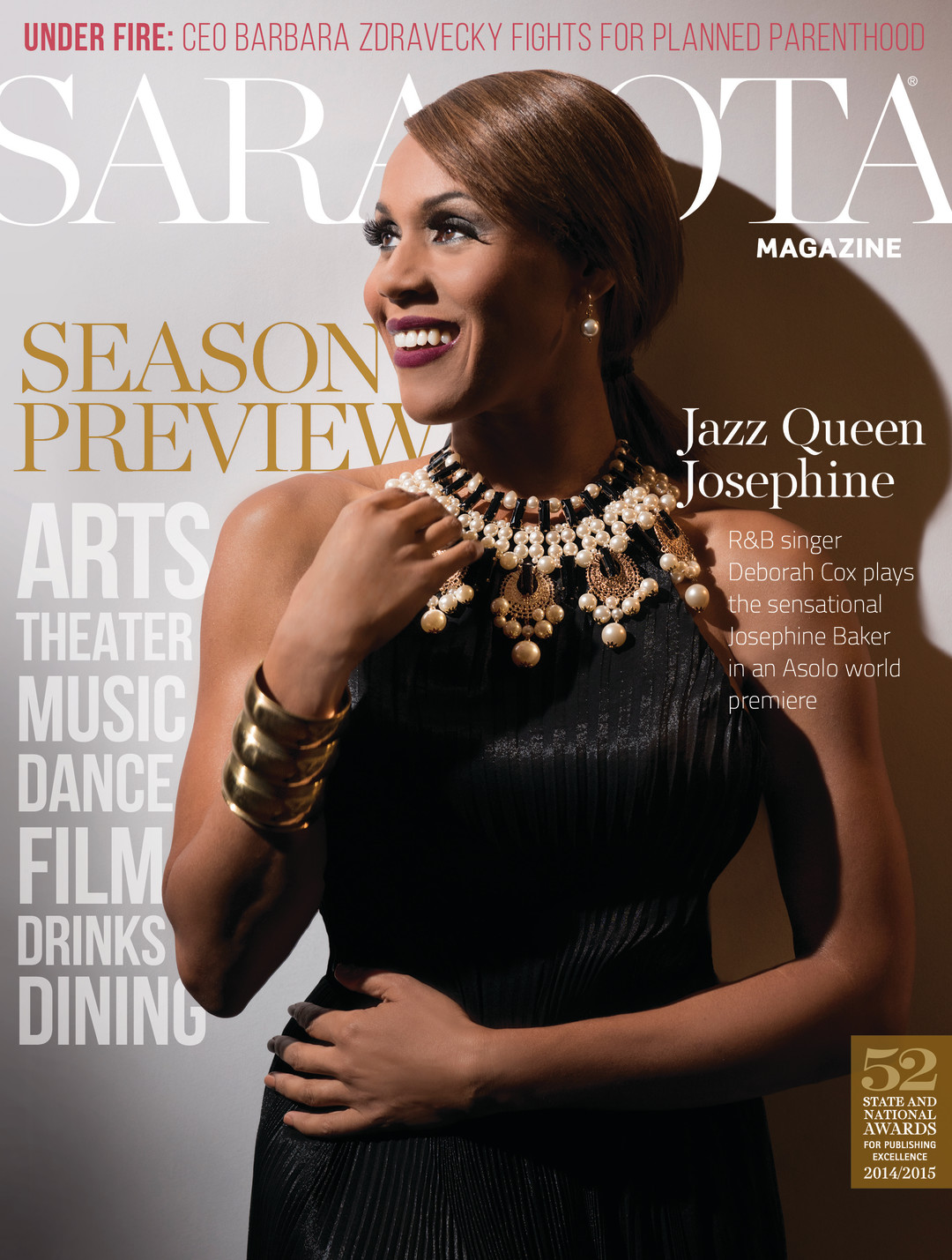 FEATURES
Photographer Robert Castro follows Les McCurdy on the day of Harry Anderson's very big show at McCurdy's Comedy Theatre.
Arts editor Kay Kipling's offers an insider's guide to the shows and stars to catch in the months ahead. Plus: creative new cocktails, a kids' cultural guide, and talking about race with Asolo Rep's Michael Donald Edwards.
A compelling show at Ringling College's Selby Gallery highlights a Longboat Key collection of the work of Cuban emigrés. By Kay Kipling
Editor Hannah Wallace and photographer Barbara Banks meet the enthusiastic amateurs at the Players Theater's fall auditions.
With Planned Parenthood under renewed fire, regional leader Barbara Zdravecky gears up for another contentious battle. By Kim Hackett
DEPARTMENTS
Backstage stories of visiting celebs. By Pam Daniel
Heat Index
People, issues and events on our radar, including top tickets, Carol Tisch's shopping finds, Heather Dunhill's Fashion IQ, chef Judi Gallagher's hot dishes, party pictures—and more.
Mr. C dishes on longtime friend Michael Riedel—the author of a new book on Broadway who's coming to town this month.
Luxury Home
A Longboat Key redo summons up a mountain ski lodge. Plus Ilene Denton's real estate and design news, and what $1 million can buy.
Orthopedist to the pros Dr. Daniel Lamar, news in genetic sequencing and more. By Hannah Wallace
Food and Wine
Marsha Fottler places The Ringling's new Muse on exhibit and samples downtown's new Beulah. Plus: Sarasota's best pumpkin dessert, hot menu trends—and more.