Holidays
Holiday Tabletop Tips from Norris Furniture and Interiors
The experts at Norris Interiors share their secrets for creating memorable holiday tabletops.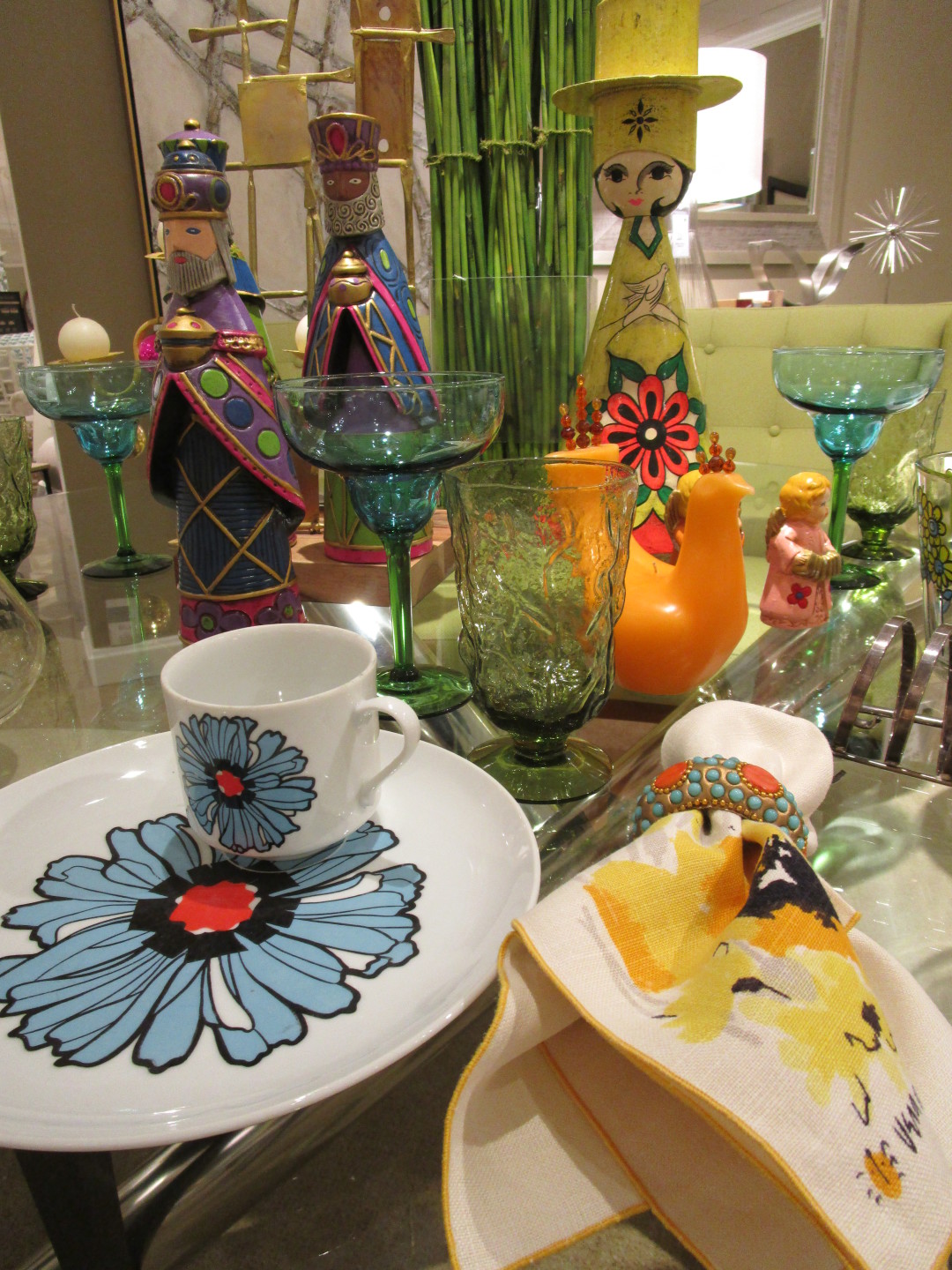 The secret to a great holiday tabletop, says Norris Furniture and Interiors visual curator Sam June, is to think of the table as a stage filled with the things you love.
"Use your personal collection. Then your guests will have a lot of things to look at and discuss," he told a group participating in his first Holiday Table Top Tour Monday morning at the new Norris Interiors showroom on South Tamiami Trail. (Three more informal tours are scheduled for next Monday, Nov. 30, and again Dec. 7 and 14; all start at 11 a.m. and last about 30 minutes.)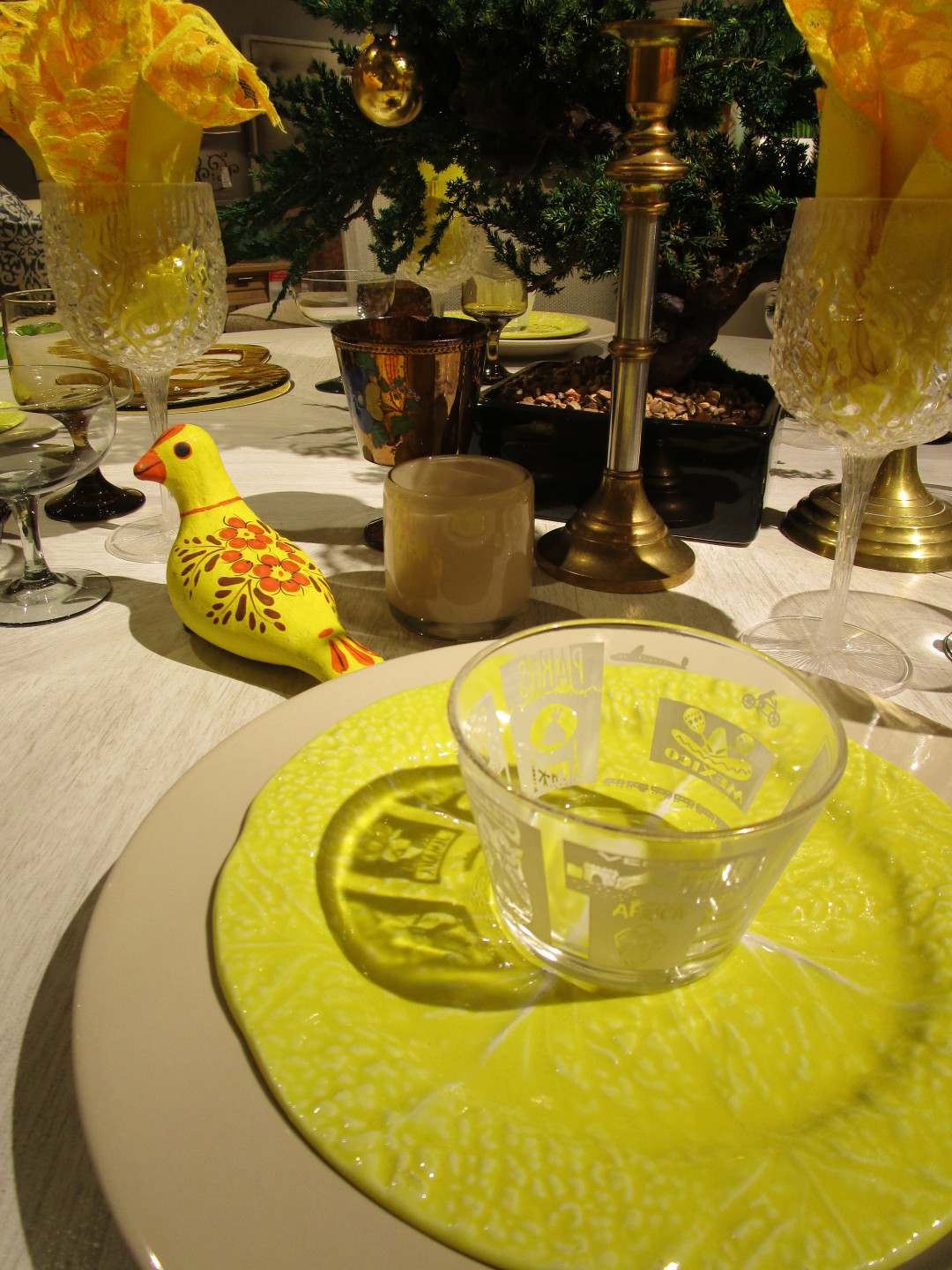 June is a self-confessed bargain treasure hunter, and his colorful collections of midcentury modern accessories dress up four distinctly different tabletops. The Brunch in Palm Beach-themed table, for example, features original Russel Wright compotes and bright yellow leaf-patterned plates from Portugal that Jackie Kennedy used in the Palm Beach White House. "They're highly collectible," he says. The Children's Christmas Breakfast table sports angels and three wise men who looked like they stepped out of Disney's "Small World" ride; he found them at flea markets and estate sales.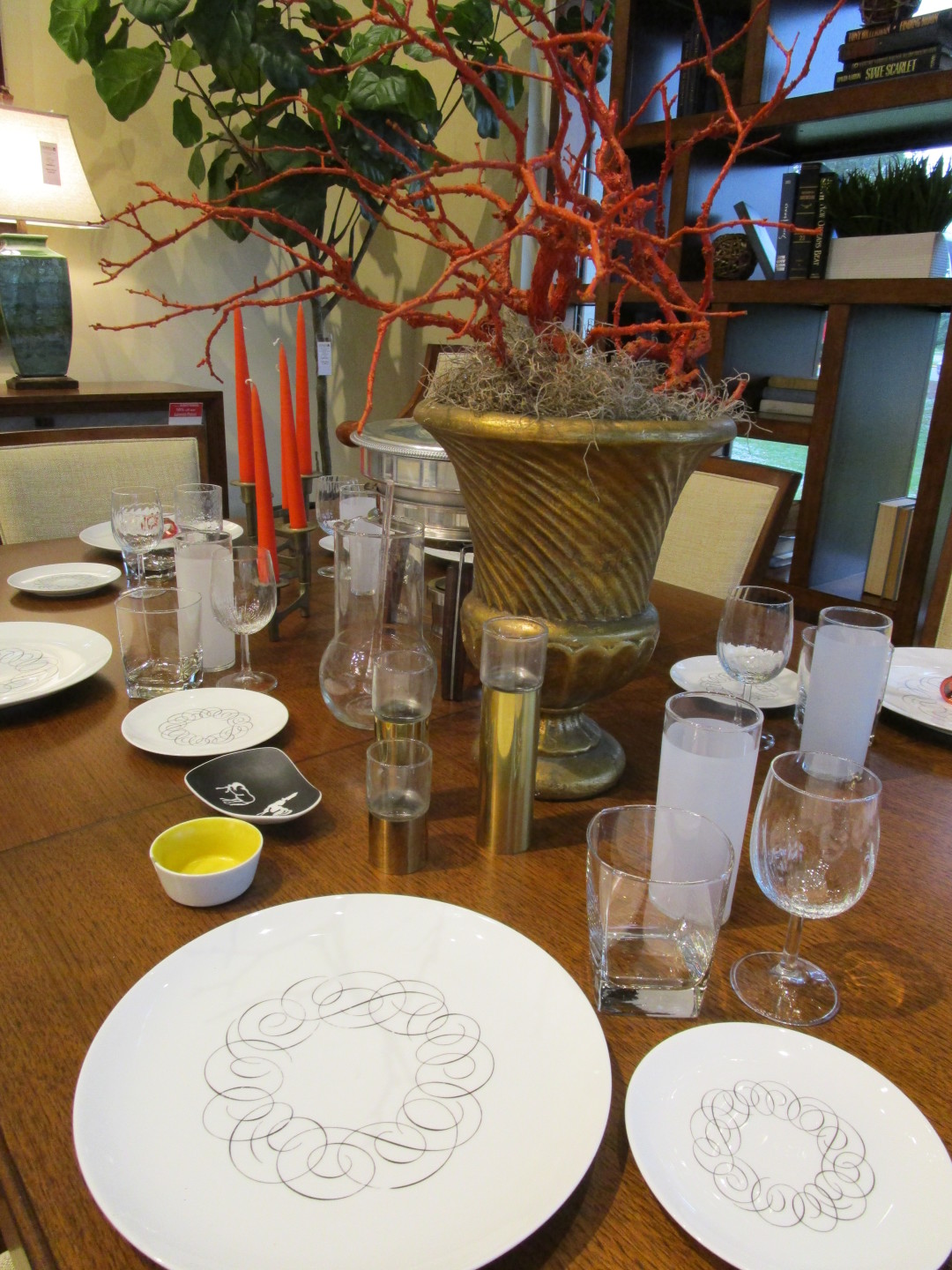 Above all, when you're planning your own holiday table, "Have fun," says June. "Go to your cupboards, throw open the doors, mix and match, run everything through the dishwasher so it sparkles, press your napkins and remember, it's really about gathering friends and family."