Article
Sarasota Magazine July 2015
Sarasota Magazine July 2015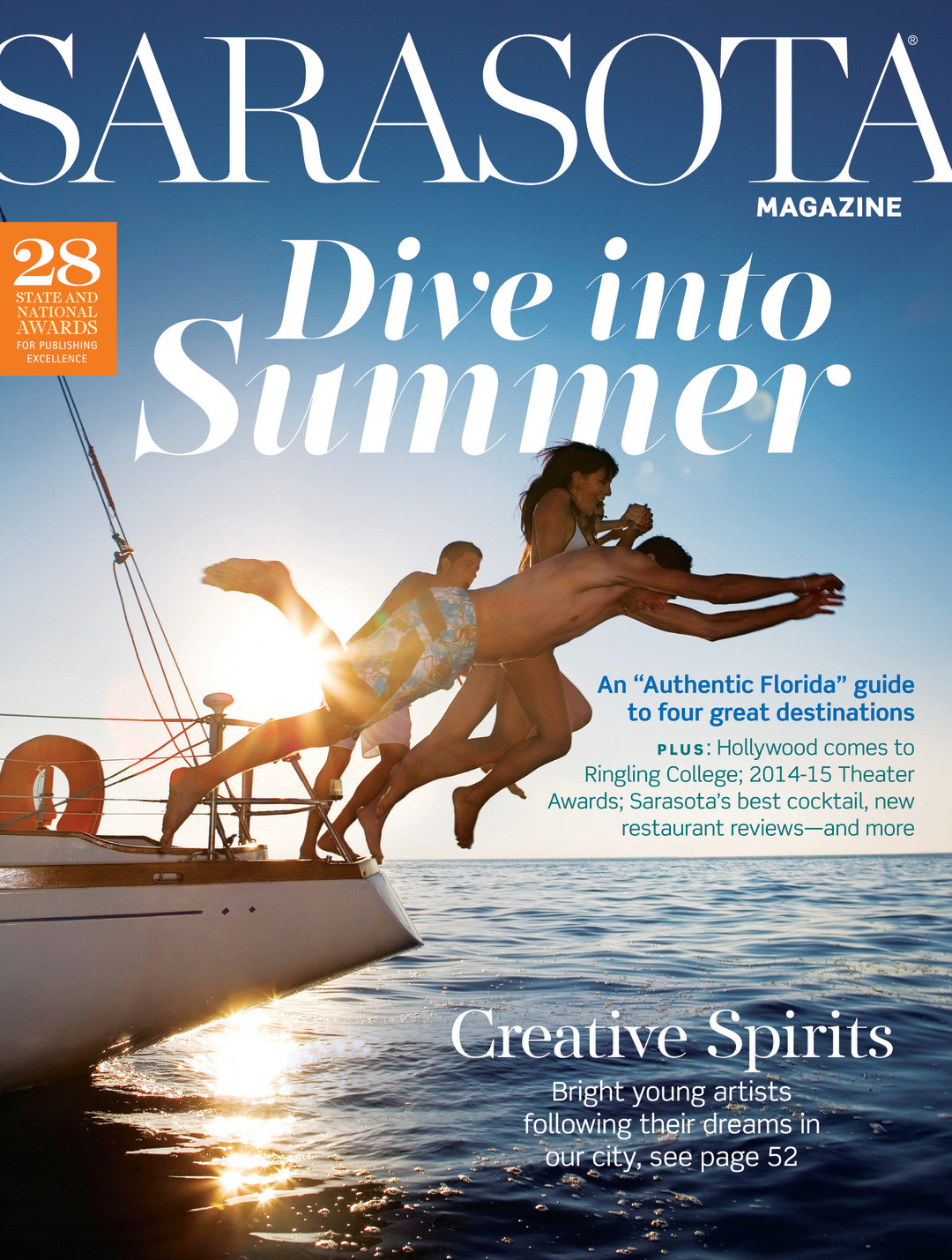 Features
Just in time for summer travel, Authentic Florida blogger Robin Draper picks her favorite Florida destinations.
Seven rising talents on honing their art in Sarasota.
Theater critic Kay Kipling picks the best and brightest of the past season.
Star actors, directors and writers are working with Ringling College's film students; Megan McDonald previews the movies they're making.
Departments
Pam Daniel shares fond--and fearful--memories of family road trips.
The Heat Index
People, issues and events on our radar, including top tickets, Carol Tisch's Main Street shopping finds, Chef Judi Gallagher's dish, Heather Dunhill's Fashion IQ and more.
For Mr. C and many others, the late Roberta MacDonald was the Mother Courage of Sarasota.
Luxury Home
Ilene Denton peeks into a summer getaway cottage on Anna Maria Island, plus the latest news in real estate and design.
Health Report
Our region's well-being scores, along with personalizing health and a great summer salad. By Hannah Wallace
Food and Wine
Marsha Fottler enjoys classic cuisine at Euphemia Haye. Plus: foodologist Rachel Sokolewicz of Retrobaked and Sarasota's best summer cocktail.
John Pirman sketches a bright new spot at Siesta Beach.