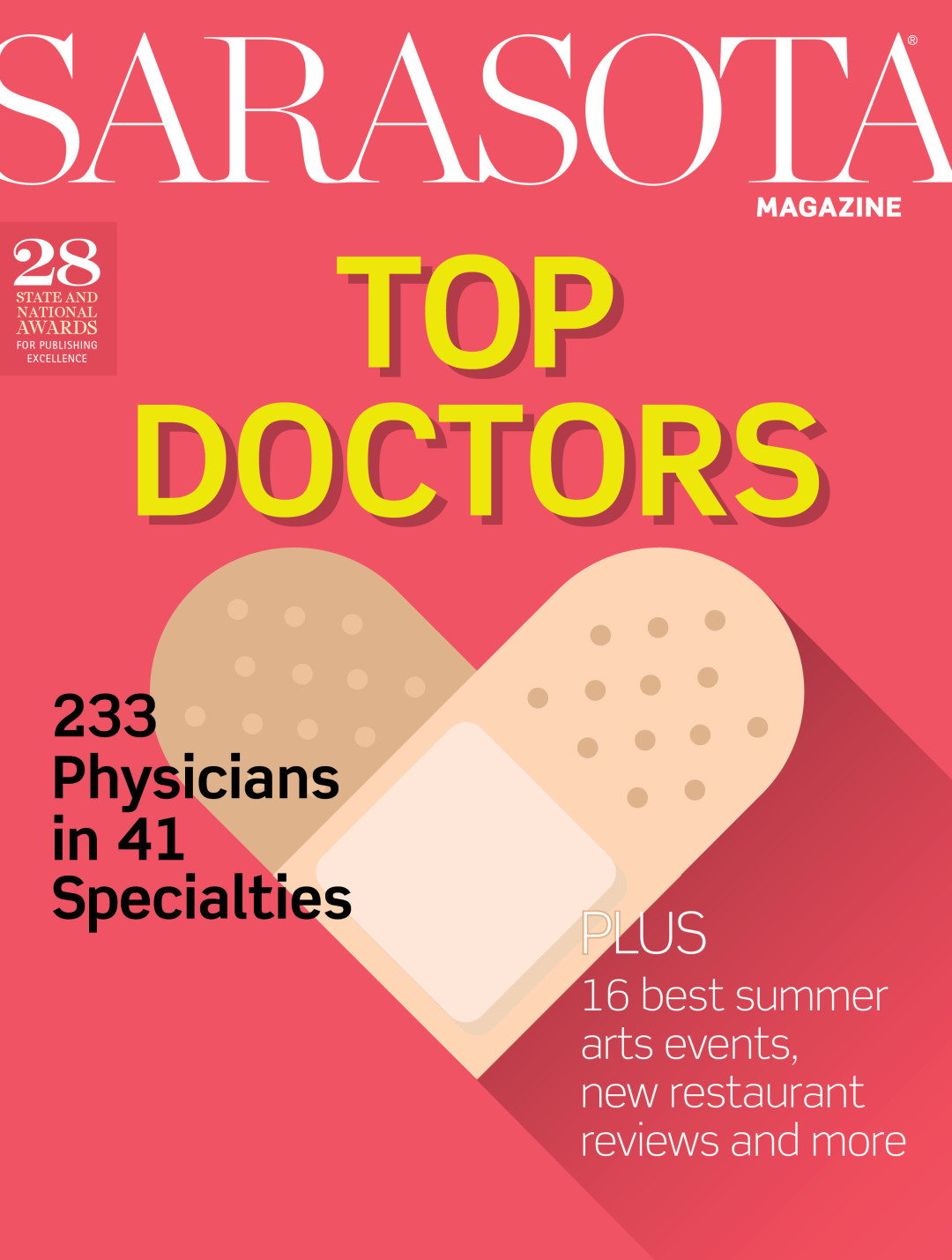 FEATURES
The state has a rare chance to preserve three stunning—and environmentally critical—properties along the Myakka River. Photography by Everett Dennison
Sweet 16
No summer slowdown for the arts and entertainment scene; Kay Kipling picks the best of the coming months.
They're happening in our region every day, thanks to trailblazing new procedures and technologies. By Hannah Wallace
Our exclusive listing of the region's best physicians from Castle Connolly's medical researchers.
DEPARTMENTS
When it comes to preserving land and protecting water, it's the People of Florida vs. Tallahassee. By Pam Daniel
The Heat Index
People, issues and events on our radar, including top tickets, Carol Tisch's shopping finds, chef Judi Gallagher's dish, Heather Dunhill's Fashion IQ—and more.
Mr. Chatterbox
What do the cultures of the Mayans and Sarasotans have in common? More than you might think—according to our addlepated academic, Mr. C.
Luxury Home
A peek at the coveted cabanas of Siesta's White Sands, plus the latest news in real estate and design.
Food and Wine
Marsha Fottler grabs a Greek getaway at Blu Kouzina and samples new bistro Baker & Wife. Plus: foodologists Tim and Chelsea Clarkson, and Sarasota's best cheesecake.
John Pirman sketches the midcentury modern Cooney house on St. Armands Key.