Article
Sarasota Magazine May 2015: The Best of Sarasota
The "Best of Sarasota 2015" issue.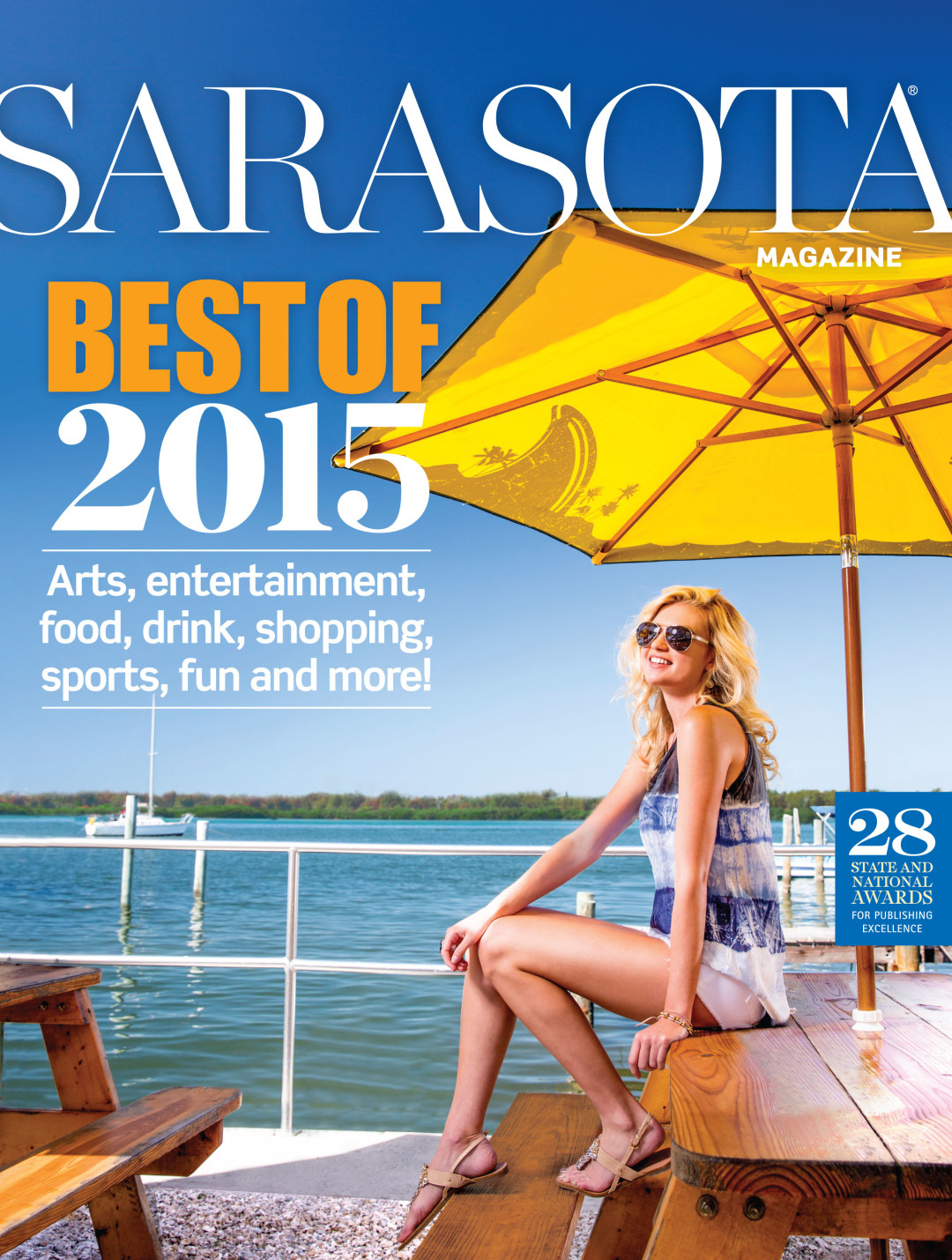 FEATURES
Presenting 282 highlights and hotspots of our city by the sea, from the best new additions to our readers' all-time favorites.
Over the bridge in St. Petersburg, everything old is new again. And that veneration for vintage is revitalizing the town. By Robert Plunket
Brookings Institution fellow and Sarasota native Adie Tomer on what's driving our current traffic crisis.
A by-the-numbers look at real estate giant Benderson Development Company and its imprint on our city. By Cooper Levey-Baker
New York Post theater columnist Michael Riedel on the legacy of songwriter Frank Loesser, the subject of an Asolo Rep world premiere onstage this month.
DEPARTMENTS
From the Editor
Pam Daniel asks our editors about their personal "bests."
The Heat Index
People, issues and events on our radar, including top tickets, Carol Tisch's shopping finds, chef Judi Gallagher's dish, Heather Dunhill's Fashion IQ, Bob Plunket's Home of the Month—and more.
Mr. Chatterbox
Trouble-shooting Mr. C signs up for a gun class.
Luxury Home
Sun-and-sky colors bring out the best in a Harbor Acres redo. Plus the latest news in real estate and design.
Health Report
Prostate cancer solutions, summer skincare tips and more. By Hannah Wallace
Food and Wine
Marsha Fottler praises the multicultural menu at MoZaic and enjoys Italian classics at Brio Tuscan Grille. Plus: foodologist Chelsea Elliott of La Dona Donuts.
Only in Sarasota
Illustrator John Pirman sketches downtown's new landscape.