Article
Karen Clarke Opens Fiona Children's Special Occasion in Gulf Gate
Karen Clarke opens a little shop for big-event dresses.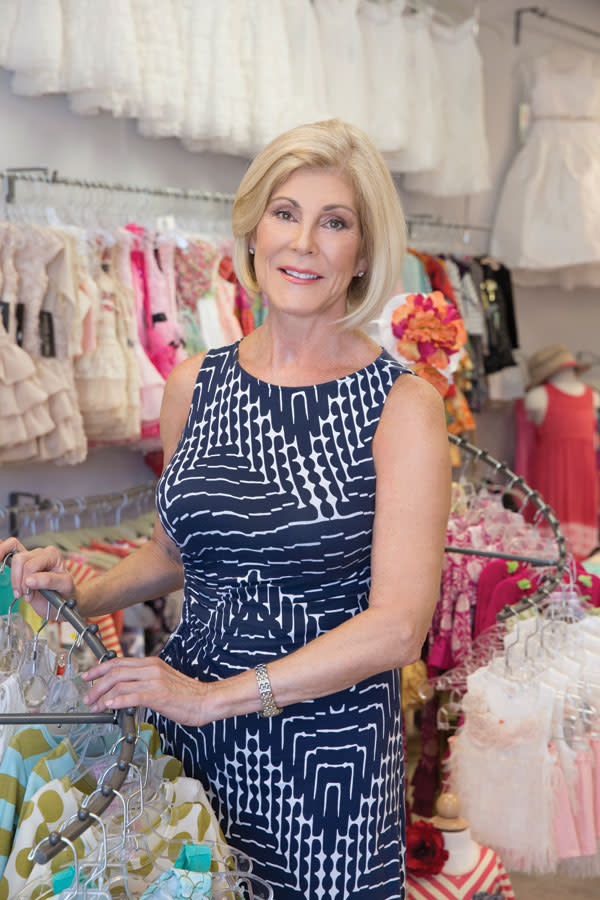 Girls with no fear of embroidery, lace, sequins or beads are the stock in trade of Karen Clarke's Fiona Children's Special Occasion, a little shop for big-event dresses. The boutique is a magnet for moms and daughters from as far away as Miami and Palm Beach because it's the best, if not the only source for the most coveted kids' couture and custom frocks in Florida.
The racks are crowded with pint-sized gowns with an average ticket of $220, many in the $300 to $600 range. "There's a market for party dresses," Clarke explains. "Pine View School has ballroom dancing and a lot of girls go to father-daughter dances. Cutwork and beading on dresses are hot, especially for bar and bat mitzvahs. A lot of our clients are in beauty pageants. Miss Young Florida was just here."
Then there are high-quality christening gowns, Holy Communion and flower girls' dresses—many custom-ordered six months in advance of an event. The fabrics and detailing are breathtaking. It's a business Clarke, who once dreamed of becoming the next Liz Claiborne, adores.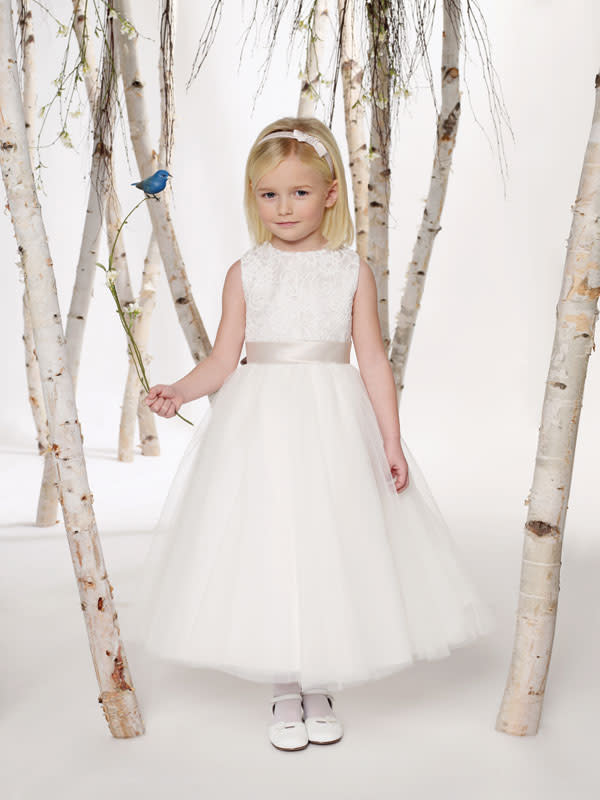 Inside the Look
Can't Live Without "Fashion! My grandmother taught me how to sew as a young girl, and I attended the Traphagen School of Design in New York City. But I ended up with an M.B.A. from Mount St. Mary College and a 30-year career with Verizon. This is my retirement job. Now I can finally do what I love."
What's Hot Now? "Girls want bling. Embellishments like crystals and beads are very big now, and a new line that specializes in this look is Toni by Tony Bowls, who's known for dressing Miss America and Miss USA."
Who are your favorite girls' couture designers? "Christie Helene for custom Communion and special occasion dresses, Joan Calabrese Couture and Joan Calabrese for Mon Cheri, the largest name in bridal dresses."
Fiona's Childrenswear and Children's Special Occasion, 6534 Gateway Ave., Sarasota, (941) 400-0732