Article
8 Great Sarasota Shopping Finds
Style editor Carol Tisch rounds up fresh new finds.
Sandy beaches, rolling waves and open seas set the theme for some of fashion's most elegant new collections for apparel and home. These are far from kitschy souvenirs; instead, local stores have reeled in couture-quality adornments, from chi-chi striped Breton marinière shirts and seafaring blazers at The Met to of-the-moment shagreen accessories at Sarasota Collection.
Home décor tastemaker Annie Selke (of Pine Cone Hill and Dash & Albert fame) just launched a new brand called Fresh American that's brimming with nautical-themed cotton canvas indoor-outdoor pillows for yacht or family room ($75). Main Street Traders, 1468 Main St., Sarasota, (941) 373-0475.
Inspired by Art Deco furnishings covered in shagreen or stingray skin, Regina Andrews now does lamps, sculpted tables and decorative boxes in this once-again chic and coveted texture ($325). The Sarasota Collection Home Store, 622 Central Ave., Sarasota, (941) 955-8313.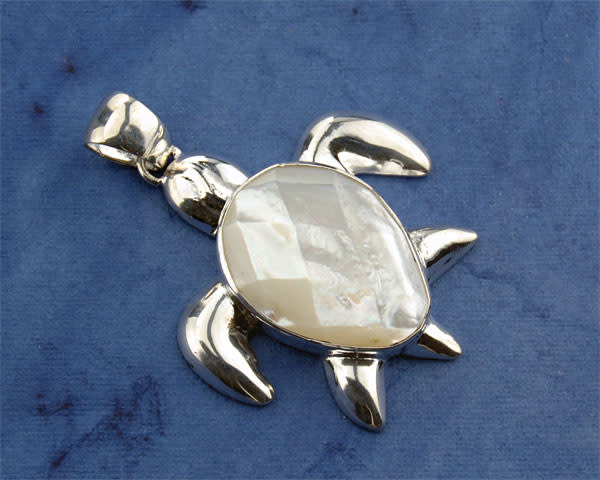 Sarasota artist Chris Bales designs one-of-a-kind sea-inspired jewelry with handpicked colored gems, pearls, fossils, shells and beads to create playful Eiligators Silvery Jewelry like this rose-cut mother-of-pearl sea turtle pendant hand made in sterling silver. ($117). 530 Burns Gallery by Nikki Sedacca, 530 Burns Lane, Sarasota, (941) 951-0620.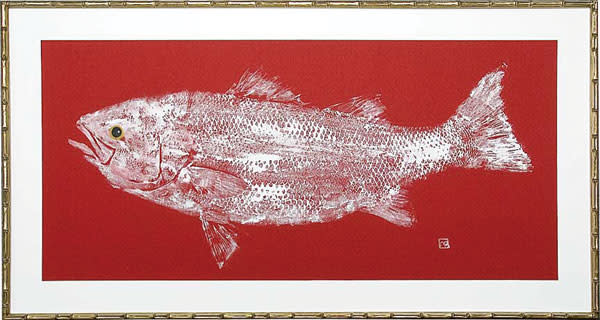 From fine art originals by Kevin LePrince to decoupage plates from John Derian and marine life illustrations like this fish in the ancient art of Gyotaku ($2,500), innovative wall art for sea lovers abounds at Pecky, 100 Central Ave., Sarasota, (941) 957-0300.
Though new at The Met, spring and summer designs by Germany-based Marc Cain (above) capture the essence of Sarasota with a sportswear collection called Circus and couture with coastal themes. The Met Fashion House Day Spa & Salon, 35 S. Boulevard of the Presidents, (941) 388-3991.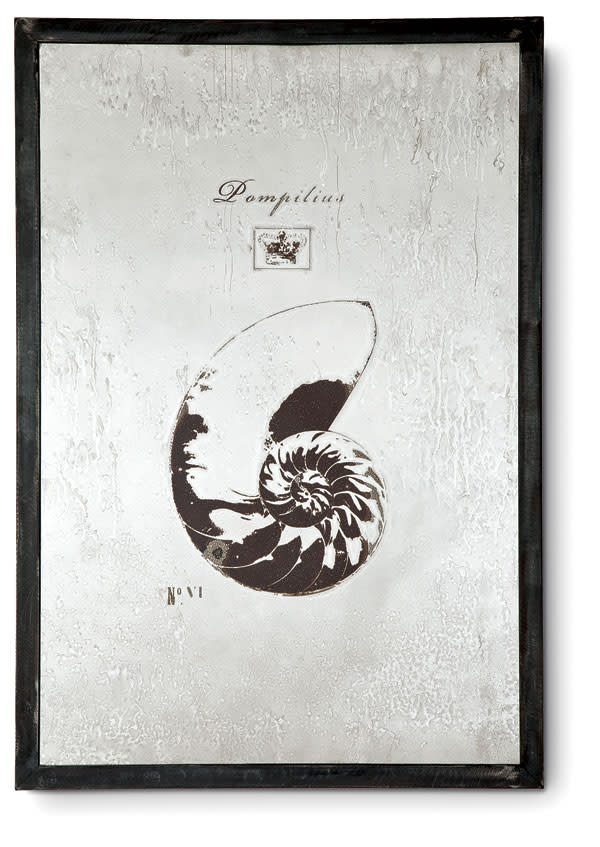 Silkscreened on antique mercury glass, these mirrors featuring your choice of a sea horse, turtle, nautilus or sea urchin are sold individually ($495) or as a group of four ($450 each) for maximum impact and a touch of Old World glamour. Order at Indigo West, 134 S. Pineapple Ave., Sarasota, (941) 487-7160.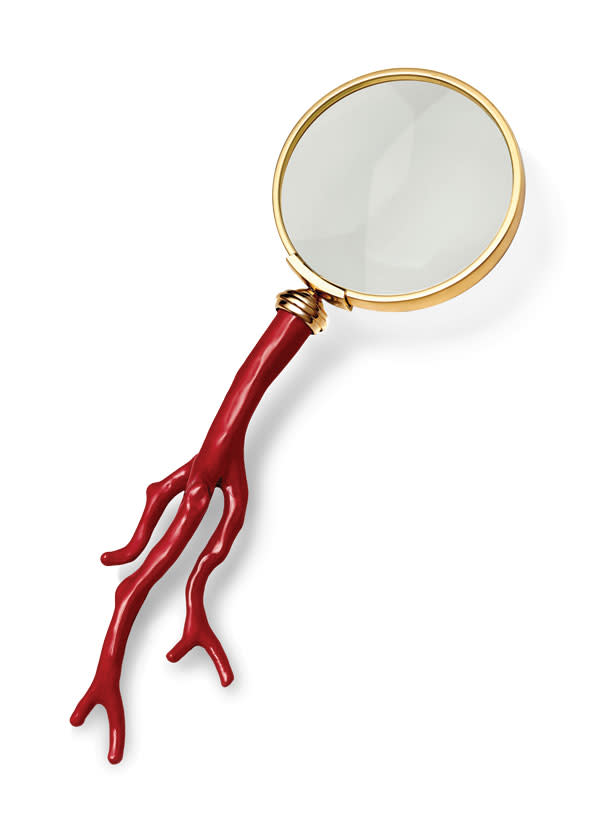 The treasure chest of sea-inspired gifts waiting to be uncovered at Envie runs from the red coral magnifying glass from L'Objet ($115) to half-moon clutch bags by Marjorie Bloom, customizable with your choice of lizard, turtle, sea horse and more ($187). Envie, 1411 First St., Sarasota, (941) 366-7027.
The ocean floor moves indoors with two new coastal- themed wool rugs from Company C: Barefoot on the Beach ($680 for 5 by 8 feet) with sand dollars and shells and To-Bay-Go ($995 for 5 by 8 feet) with sea flora on an ocean blue ground. Rugs as Art, 6650 S. Tamiami Trail, Sarasota, (941) 921-1900.