Article
RECIPE: Fresh Fish with Aioli
Sarasota Yacht Club executive chef Anthony Puccio shares a recipe for fresh fish with aioli.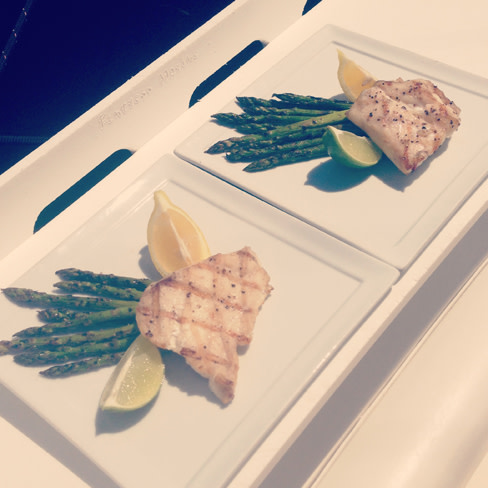 RECIPE: Fresh Fish with Aioli
Courtesy of Sarasota Yacht Club Executive Chef Anthony Puccio
For the fish:
Fresh fish—whole or filets, such as grouper, snapper, pompano or snook
Fresh lemon or lime
Olive oil
Salt and pepper
Heat your skillet or grill. Squeeze lemon or lime juice directly on your fish, then brush lightly with olive oil and sprinkle with salt and pepper. Place fish gently on skillet and turn every 2-3 minutes until desired doneness is achieved. Serve with aioli (recipe follows) and grilled asparagus.
For the aioli:
¼ cup mayonnaise
Pinch of salt and pepper
1 garlic clove, crushed, or ¼ tsp. granulated garlic
2 Tbsp. olive oil
Juice of ¼ lemon or lime
Whisk all ingredients together in a small bowl and serve with grilled fish.
Wine pairing: Puccio suggests a pinot grigio from Oregon, a sauvignon blanc from New Zealand, or whatever crisp white wine like you best.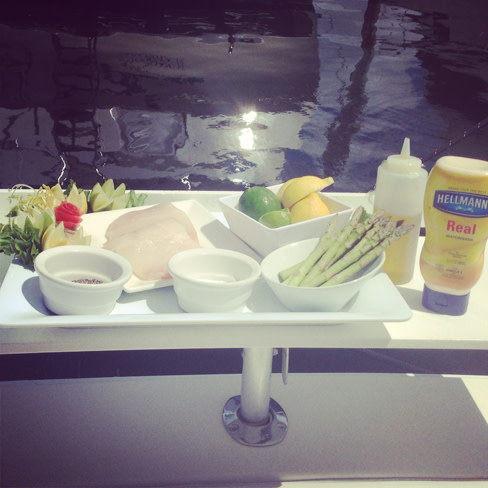 Click here to read more about cooking at the Sarasota Yacht Club.