Article
What I Wear to Work: Kyle Scott Battie
This installment of "What I Wear to Work" features State Street Eating House's manager, Kyle Battie.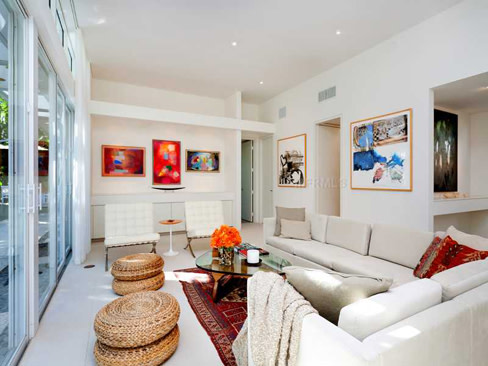 You can often find Kyle Battie in downtown Sarasota, whether it's making you feel welcome at State Street Eating House or sussing out the best in local jazz. But no matter where he is, he's purposefully pulled together with haberdashery styling choices that are all polished but worn with ease.  And, he always sports a clever fashion accoutrement that adds character to his individual style, like his rakishly worn driving cap or the pop-of-color pocket square and bow tie.
Name/Age:  Kyle Scott Battie, 45
About Me:  I've been around fashion my whole life. My father owns and operates Cravat's Custom Shirts and Clothiers here in downtown Sarasota. My mother played a huge role with her own sense of style and grace and, along with my father, made me pay attention to my appearance as it would serve how I represented myself. Both my parents would say, "Man makes the clothes, clothes don't make the man!" You can also catch me shopping at Goodwill, which I got from my mother as well. You are your own best advertisement and how you dress says a lot about you.
For more than 10 years I modeled in South Beach and NYC for designers like Tommy Hilfiger, being around such people and being involved in those situations you get a good sense of fashion and how to dress. And, back in the day, I hosted a recurring segment on Good Morning America called The Regular Guy, I reported on fashions and Oscar nominations, among other things.
What I Do: I work as a manager at State Street Eating House downtown. I'm most likely the first person to greet you at the door, so that means that I have to dress the part and also represent State Street. As the saying goes, "You never get a second chance to make a first impression."
"Once I asked Tommy Hilfiger when was the best time to wear an ascot and he said, 'Unless you're in Europe, Kyle, never!'" But I beg to differ. Wear whatever makes you feel good and comfortable. And if you're going to wear it, wear it!  Not so much with attitude but with confidence."
What I'm Wearing:
Bowtie: Cravat's Custom Shirts and Clothiers
Shirt: Cravat's Custom Shirts and Clothing
Jacket: Gap
Pants: Banana Republic
Belt: Goodwill
Cap: Goodwill
Glasses: Ray-Ban
Pocket square: Cravat's Custom Shirts and Clothing
For more What I Wear to Work posts, click here.