Article
Insider: Shopping: Emerald City
Emerald has been named the 2013 color of the year by Pantone, and we found it everywhere we looked in Sarasota.
Emerald, the color of prosperity, has been named the color of 2013 by color authority Pantone, and we found it everywhere we looked in Sarasota, from the new Sephora store inside J.C. Penney to furniture and gift shops to fashion and jewelry boutiques. It's an equal opportunity color available in high and low prices—promoting balance, harmony and a sense of well-being.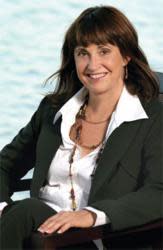 REFRESHER COURSE Breezy comfortable cottons are Fashion 101 in Florida. Go to the head of the class with the Boca dress ($54) or Standing Ovation cardigan ($74), refreshed for spring in emerald green. Fresh Produce, 1 N. Boulevard of Presidents, (941) 388-1883.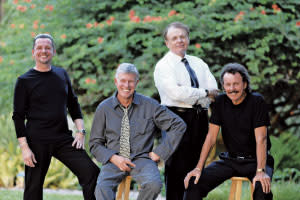 WRAP IT UP! Nothing's more giftable than a Magaschoni cashmere ruffle wrap in L. Boutique's luscious array of sorbet colors and jewel tones ($398). For the fashionista who has everything: emerald green. L. Boutique, 556 S. Pineapple Ave., Sarasota, (941) 906-1350.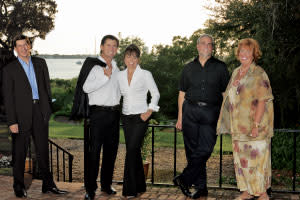 COLOR YOU BEAUTIFUL Sephora has created a limited-edition 2013 beauty collection in honor of Pantone Emerald. Eye shadows, liners and nail polish will be sold in March at Sephora Inside JC Penney, Westfield Sarasota, 8201 S. Tamiami Trail, Sarasota, (941) 921-7911.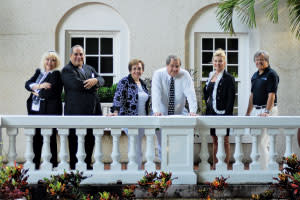 RX FOR FASHION The classic doctor's bag gets a couture update in Marc Jacobs' soft-sided Fulton satchel ($1,250). Color-blocked in emerald and black with handles and shoulder strap. Saks Fifth Avenue, 3501 S. Tamiami Trail, Sarasota, (941) 364-5300.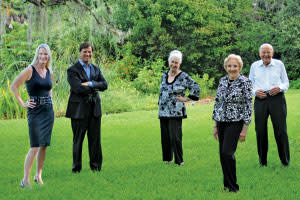 BEJEWELED Stow your jewelry in Global Views' faux malachite gem boxes ($276 small; $350 large), or use them on a cocktail table filled with coasters and playing cards. Current, 83 Cocoanut Ave., Sarasota, (941) 365-5323.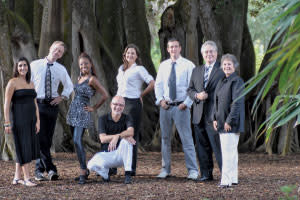 GREEN WITH ENVY? Collectors want timepieces from Philip Stein in every fashion color, but this signature style with square mother-of-pearl dial, diamond bezel and emerald croc-embossed leather band ($1,840) is a showstopper at McCarver & Moser, 482 John Ringling Blvd., Sarasota, (941) 388-3666.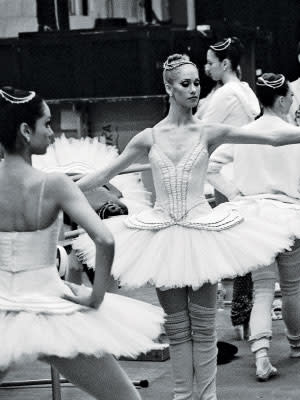 YACHTING LINE Seaworthy with a touch of swagger, Boys + Arrows Swimwear is on trend with emerald green Henrietta the Hippie fringe top ($110) and Liza the Lunatic bottom ($106). Influence, 474 John Ringling Blvd., Sarasota, (941) 343-2315.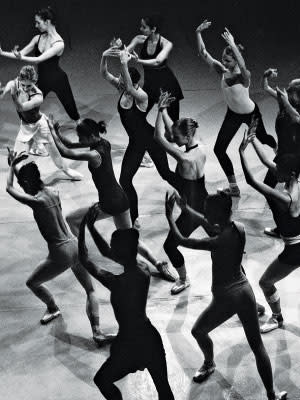 NOT SO PLANE GEOMETRY The Roma lamp by Arteriors combines a pyramid-shaped emerald glass base with a square shade to create a modern sculptural effect ($285). The Sarasota Collection Home Store, 622 Central Ave., Sarasota, (941) 955-8313.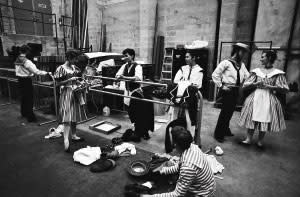 PANTONE PERFECT Designer Dorothy Draper's 1940s Brazillance Palm print covering C.R. Laine's Copley armchair ($1,525) is iconic, its companion wallpaper gracing the Greenbrier Hotel and celeb homes to this day. Order at Bacon Furniture & Design, 7522 S. Tamiami Trail, Sarasota, (941) 924-7886.