Article
Who's In Store: Sheri Hennard
Sheri Hennard says J. McLaughlin's is a perfect Sarasota fit.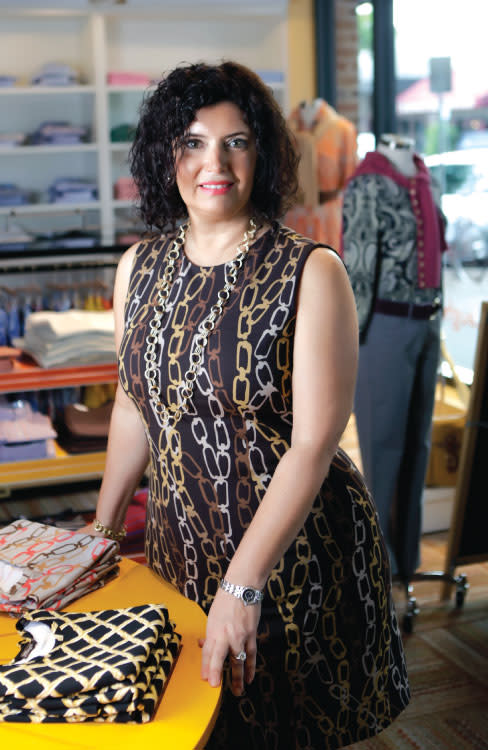 Sheri Hennard is surrounded by a colorful mélange of bold, bright patterns at J. McLaughlin, Sarasota's newest source for preppy-chic clothes. As store manager, she exudes the brand's fun, classic, comfortable style.
"My background is marketing with Estee Lauder and Triple A [in Chicago] and with Tommy Bahama on the Circle," explains Hennard, who moved to Sarasota eight years ago with husband Kurt (owner of Inland & Island home repair and remodeling), and their son (now training to be a firefighter in Chicago and daughter (a student at University of South Florida in Tampa).
"J. McLaughlin is the perfect fit for Sarasota: preppy with an edge, high-end quality, fabrics that are comfortable and travel well, and a corporate commitment to giving back to the community," says Hennard. "We've already hosted a Sip and Shop fund-raiser for the Sarasota Ballet with 15 percent of sales donated to the charity. A Girls Inc. event is scheduled for Nov. 15, and we hope to be involved with the community even more."
J. McLaughlin, 1503 Main St., Sarasota (941) 706-3587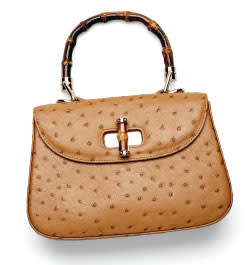 Shop Talk
What's flying out the door? "The Panama wrap dress. It flatters all figure types, and it goes from daytime to nighttime. Some wraps are lower; the Panama is more modest, so it's
perfect for the office but also great for dinner and the theater after work."
My favorite night out is: "The theater. I love the Asolo, the ballet and the opera. We're lucky to have so many choices in Sarasota, and I can't wait for the coming season."
Hot gift item this season? "For women it's the Candence bag in ostrich–patterned leather with bamboo handles ($395). Men love our shirts; they're full-cut, and the patterns are fun updates of resort classsics like our Norwood gingham, ($145).